Co-Creative Healing # 2 ~ Weekend Workshop (Experiential Applied Therapy)
Info on Co-Creative Healing Medical Intuitive Co-creative Healing Testimonials
Take advantage of this opportunity to support your current healing modality or journey with Co-Creative Healing. Healers and Practitioners, this is a great opportunity to work with others of like mind in an empowering and enlightening day.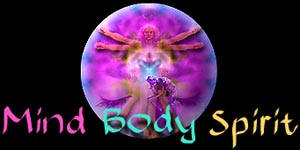 Co-Creative Healing & Body-Mind Consciousness "reading" allows practitioners to empower individuals in support of their own health and healing journeys, creating responsibility and understanding of how they arrived at this place.

These insights often create exceptional healing with far more permanent and sustained results.
This workshop is designed for those who have either completed Co-Creative Healing #1 or who have already been working with alternative modalities in the healing fields. Expand Clairvoyant, Clairaudient, Clairsentient abilities and learn how to find, see, feel and Co-Creatively support others to heal dis-ease or pain in the physical, emotional and spiritual bodies. The focus in this workshop is to share the opportunities and awareness available for everyone who wishes to expand their abilities in order to assist others (whether clients, friends or family) in their healing journeys.
Co-Creative Healing is an excellent addition to any other well-being therapy, as it amplifies whatever work is being done, offering far more long-term results and often instantaneous shifts. It allows responsibility and active participation for each person in their own healing journey with Co-Creative support from ones Spirit guides, their Body-Mind-Spirit connection and the practitioner who guides them. Transformative, exceptional clearing that is enlightening, empowering and deeply stirring, Co-Creative Healing teaches one to find and sense dis-ease or pain held within the body and support clients or others to assist in their own journey to health with Divine support.
As Healers, we have access to many more Spirit Guides for support than we may actually be aware of. Learn more about those who assist us from the etheric realms, their specialties or job descriptions and safely call on and work with their healing guidance in support of others. Crystal healing techniques utilize semi-precious stones and gem elixir's as assistance to facilitate healing processes, while the practitioner works in other areas. These tools along with the Body-Mind Conscious written guide, allows each practitioner to support their current healing modalities from a much deeper and more successful level of awareness and understanding.
Experiential applied therapy on individual clients is explored throughout the weekend with demos, hands on healing and personal coaching. Breath, power meditations and ancient prayers are utilized to bring in the Co-Creative healing energies of Creator and Mother Earth for balanced healing support. The workshop includes a manual that may be utilized for guidance and assistance.
During the workshop, students learn to scan for and identify discordant energies in others with their intuitive skills. Coaching and experiential hands-on healing further expand these abilities throughout the weekend. Discordant energies may be physically manifested or emotionally and spiritually held or contained in the soul's DNA & body memory. Working with guidance from facilitator Diana McIntosh along with support from Angels and Spirit Guides, it is demonstrated how to move Divine energies through the Body, Mind and Spirit, making way for deep clearing and purification. Depth of healing, as with any Practitioner, will depend on one's ability to Trust and comes with practice as we open our Souls to guidance from the Spiritual realms rather than letting our mind get in the way with diagnosis. After all, it is only energy and energy changes form when consciousness is linked with it. Thus we hold the ability to consciously create our reality at any given moment. We have forgotten that we came here to remember just that.
Students may be requested to invite guest clients to receive individual healing sessions throughout the day. (Cost for guest clients is by donation for a 1 to 1.5 hr. session.) These individual sessions are extremely supportive and offer powerful healing for guest clients when working with expanded group energy vibration. From this place of deeper understanding and use of several support systems of learning, individuals are empowered with awareness to assist others to Co-Creatively heal with more optimal awareness and clarity, thus offering more permanent, long term shifts.
In the Co-Creative Healing Weekend Workshop #2 you will...
Amplify current healing abilities and expand Medical Intuitive skills greatly.
Open Body-Mind-Spirit to be a more exceptional healing channel.
Utilize transcendental meditation and ancient prayers for guided support.
Ground and power heal with mantras and transformational breath.
Identify blocked energy in individuals including things like cancer and aids.
Learn to scan for and clear these discordant energies co-creatively with others.
Expanded Body-Mind Consciousness "Reading" to empower others self- awareness.
Channel Divine and Mother Earth Energies for more balanced healing.
Get confirmation and expand on abilities using kinesology and a pendulum.
Utilize all auric fields for emotional, physical, spiritual healing and understanding.
Roles of languaging and visualization for more optimal and accelerated healing.
Connect with Divinely guided Spirits and differentiate others.
Work with Spirit Guides more efficiently by understanding roles.
Learn to work with Crystal Grids for deeper healing assistance.
Understand how to use Crystal Gem Elixirs for emotional healing.
Assist healing integration with aromatherapy and flower remedies.
Vibrational healing methods with basic Geotrans, EFT and MAP support.
Assist others to clear past life memories and kharma with guided vision journeys.
Experience hands on healing and share group insights to learn.
Empower yourself and others with healing etiquette do's, don'ts.
Receive hands-on personal guidance, coaching and insights.
Discover amazing support for all other healing modalities.
Includes Co-Creative Energy Healing manual with numerous techniques.
FACILITATOR DIANA McINTOSH ~ Clairvoyant, Clairaudient, Clairsentient, Diana is a trained Healer and Practitioner, gifted Medical Intuitive, Masseuse, Spiritual Counselor, Global Visionary, Artist and Designer. Consciously connecting with her personal guides and Angels in the etheric realms since early childhood, she has the ability to see within the physical body much like one would view an X-ray. She also shares her personal expertise in Body-Mind Consciousness Reading and teaches others to "read" this language effortlessly. Throughout the years Diana has been an open channel, working with various teachers along with many personal guides, Angels and etheric Beings from many realms. This open connection has assisted in re-igniting her awareness and knowledge of the Sacred Arts of Tantra as a Tantrica in her previous lifetimes. Diana also continued her exploration and expansion of her many healing abilities with Dr. Norma Milanovich, one of the top ten Spiritual teachers in the world today. Norma has spoken many times at the United Nations and leads spiritual journeys all over the globe. Shortly after working with Norma, Diana trained extensively in the arts of Shamanic Healing, one on one with "Many Horses," a BC Native Indian Medicine Man descended from multiple generations of Shamans and with Alton, channel of Egyptian Ascended Master Thoth and the Melchizedeck Method of healing. Diana has been on both a personal journey and in service with Peruvian Shaman "Juan Ruiz" for the last few years. Juan not only shares his own renowned spiritual teachings all over the world, he is also coordinating the Dalai Lamas 2 year world tour through to 2010. Diana's current studies include eastern Vedic teachings of the Universal Laws of Creation contained in the Bhagavad Gita with well known author, astrologer and master teacher and guru, Jeffrey Armstrong. Her personal Intuitive gifts along with the support of many Spiritual teachers both earthly and etheric, have allowed her expanded access and awareness of our journey with Creation, which she lovingly shares with others in service to the Divine.
Info
DIANA

EVENING SEMINARS usually $20 with advance RSVP ~ $30 at Door

7pm - 9:30pm. TBA Fall/Winter 2013

Light appetizers & refreshments served.

Crystals, Crystal Wands & Pendulum Kits available to purchase

All below evening links are wonderful intros to the weekend work.

Intuition & Co-Creative Healing - TBA Fall/Winter 2013

Pendulums - How to use them - healing support - TBA Fall/Winter 2013

Crystal Healing with Gems & Elixir Remedies - TBA Fall/Winter 2013

Angels & Spirit Guides - TBA Fall/Winter 2013

CO-CREATIVE HEALING #2 - Weekend Workshop $333

Experiential Applied Therapy and hands on healing.

Saturday, Sunday TBA Fall/Winter 2013

9am-6pm Bring Pot Luck lunch to share

Pay 1 month in advance ~ only $255

Workshop Includes Workbook.

Crystals, Crystal Healing Wands, Pendulums available to purchase.

(Although CCH #1 is not a pre-requisite to CCH # 2, prior energy healing experience or awareness is helpful. Call for more info)

CO-CREATIVE HEALING #1 Weekend Workshop $333

Experiential Practice & Theory with Intuitive awareness and techniques.

Saturday, Sunday TBA Fall/Winter 2013

9am-6pm Bring Pot Luck lunch to share

Pay 1 month in advance ~ only $255

Workshop Includes Workbook.

Crystals, Crystal Healing Wands, Pendulums available to purchase.

INTUITIVE SPIRITUAL PRACTICE - 1 Day Workshop $144

Saturday or Sunday TBA Fall/Winter 2013

9am-6pm Bring Pot Luck lunch

Pay early ~ only $99

Workshop includes workbook.

Crystals, Crystal Wands & Pendulum Kits available to purchase